---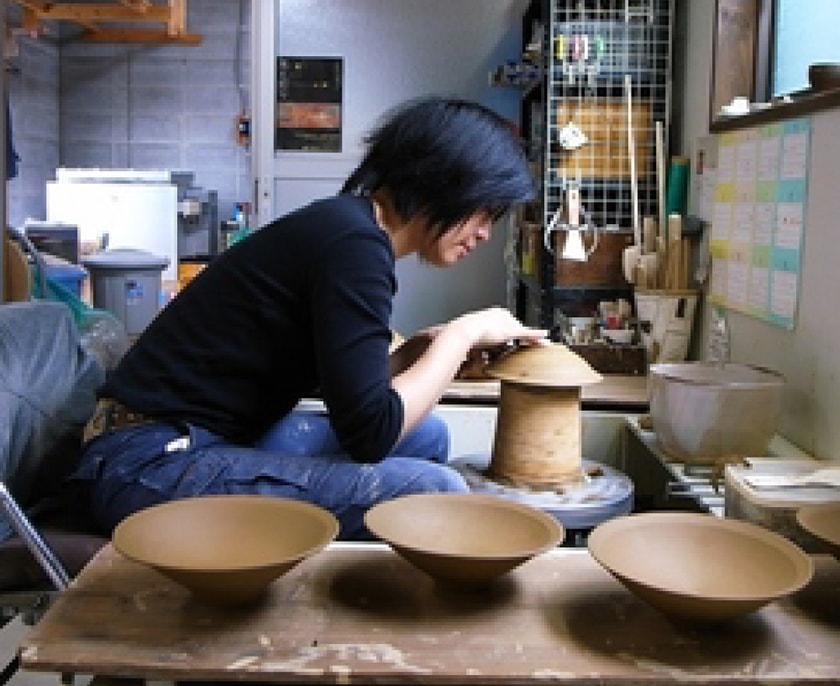 Azai creates pottery hand-painted in a modern style with traditional patterns,such as flowers,animals,and plants,and using techniques like white slip decoration and sgraffito (scratch-back). Her works with white slip decoration and brown glaze radiate soft vibes and are suited for daily use. They blend in with western interiors and they are sold in many stores,including museum stores and Scandinavian-themed stores
---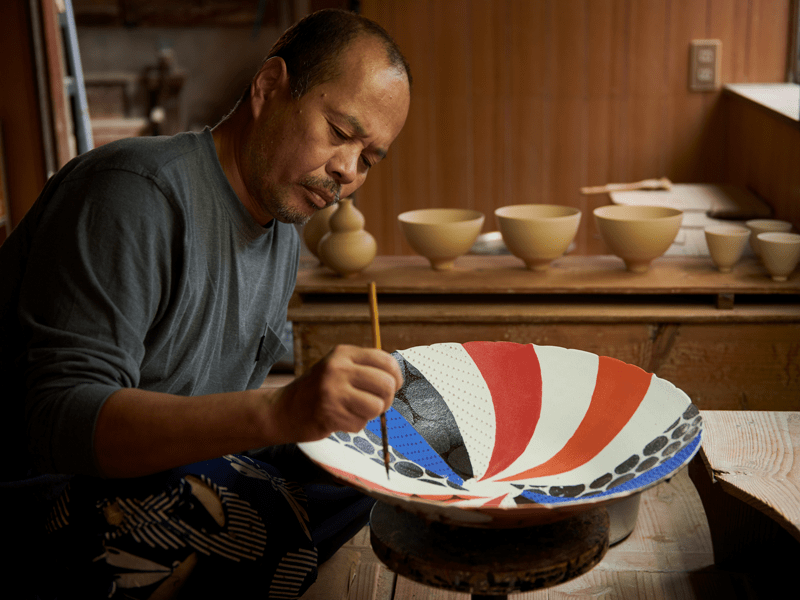 Despite coming from a traditional Kyo-ware and Kiyomizu-ware pottery background,Ogawa has been working independently using an innovative and eccentric style. He has many fans around the world who appreciate the strong presence of his smart form that combines delicate techniques and bold colors.
TheUtageseries,which offers the mixed world views and values of Ogawa and Miyake Design,is now expanding beyond the realm of tableware to various industries.
---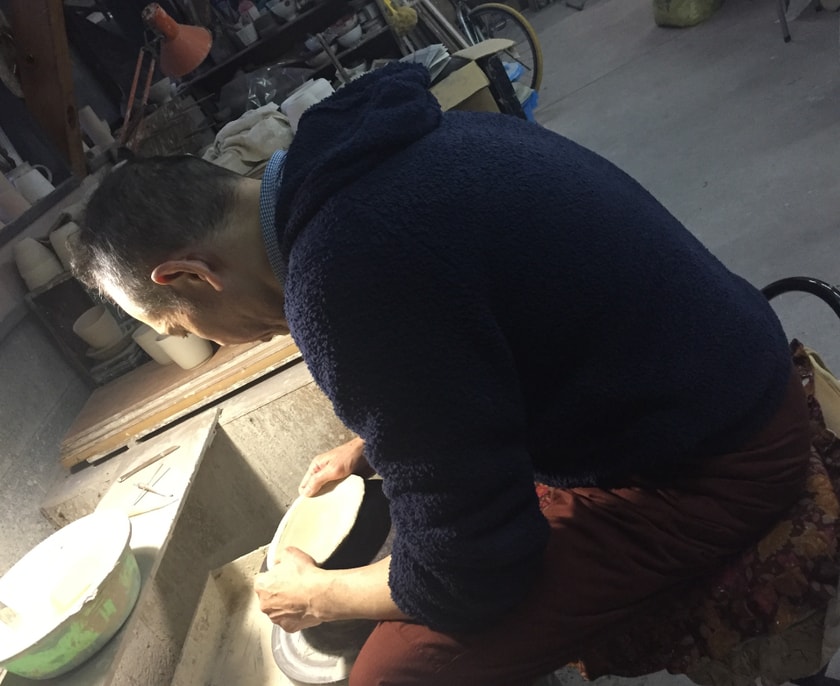 Koyama makes memorable pottery that has a calm and monotone impression with a stone-like texture. They may seem rugged at first sight but they are cozy in your hands and very durable because they are stoneware. In addition to their unique design,the calm impression complements meals and the durability of the stoneware make them suitable for use as tableware in hotels and restaurants. Many of his handleless cups and coffee mugs have been used as commemorative gifts.
---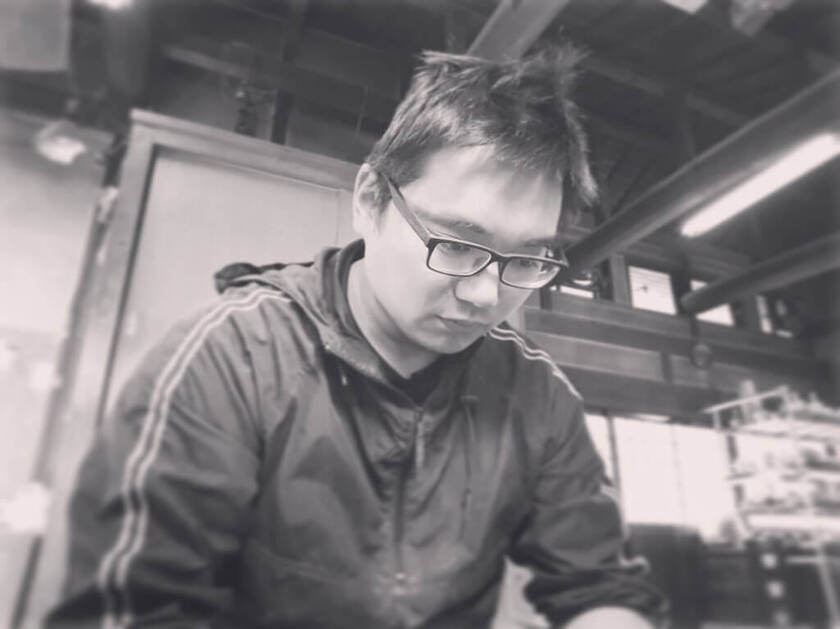 Takemura makes impressive pottery with vivid colors,gradations,and linear designs that are applied by masking. With his experience working at a pottery,he fuses his unique worldview as an artist in pottery used as living tools to suit today's lifestyles. His work makes a strong impact with its vivid colors,while the use of color gradation makes the pieces suitable for serving food,and have been used in many restaurants. The bright colors and elegant form are appreciated by people of all ages.
---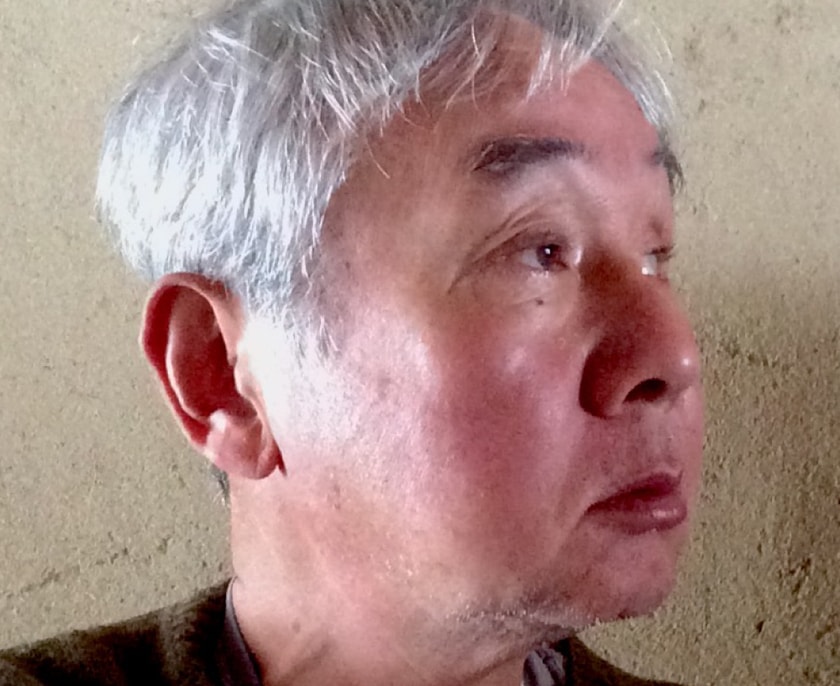 Nakane handcrafts pottery that can be used in the microwave,dishwasher and oven to suit today's lifestyle. The material is durable enough not to shatter if it is dropped and broken. Another advantage is that they don't stain. [KK1] The pottery pieces have a soft texture unique to ceramics,and comfort you with their cozy shapes and gentle colors when you hold them. The durability of the base material and the simple yet tasteful hand-painting is preferred by many restaurants.
---
[KK1]「しみ込みがない」=素材に対して液体などが染みこんでいかない、という意味合いで訳しております。
---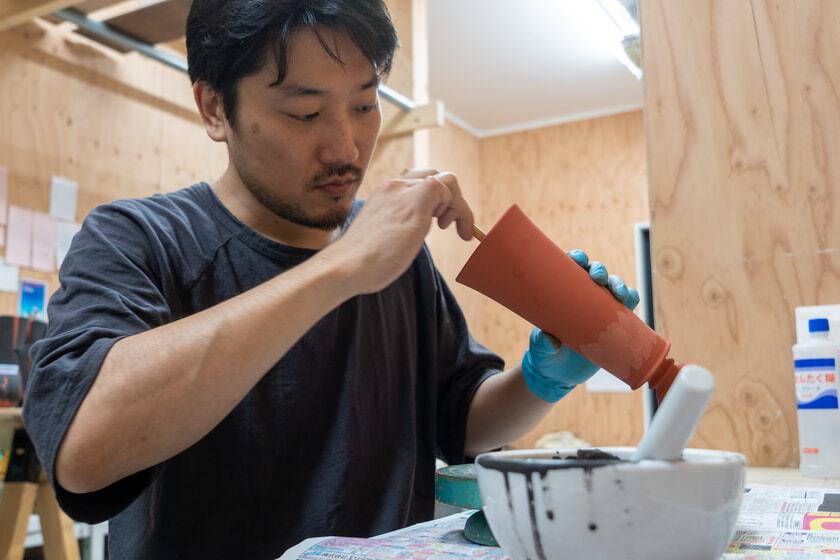 Nakamura creates pottery to suit the place in which it will be used. His stylish pottery fits into modern spaces,forming part of the interior design,and is also popular among chefs.
---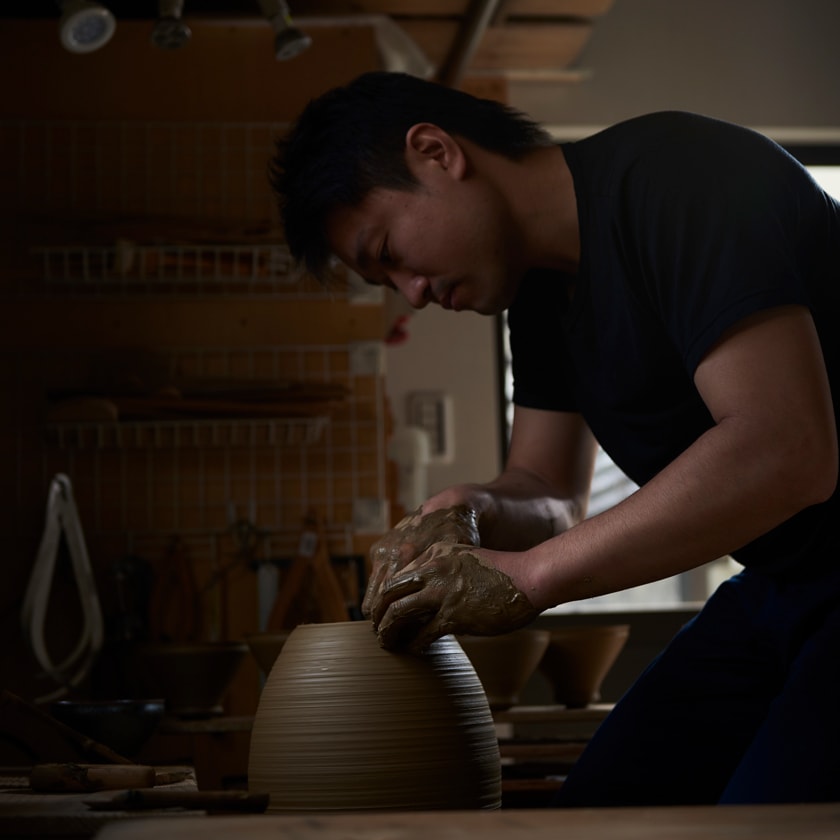 Furukawa developed his ownTenmokuglaze demonstrating an awareness of the classics. In creating his work,he is conscious of the shape of the pottery and the texture of the glaze,ensuring he presents the Tenmokuglaze at its best. Furukawa is one of several contemporary artists attracting the attention of pottery lovers.
---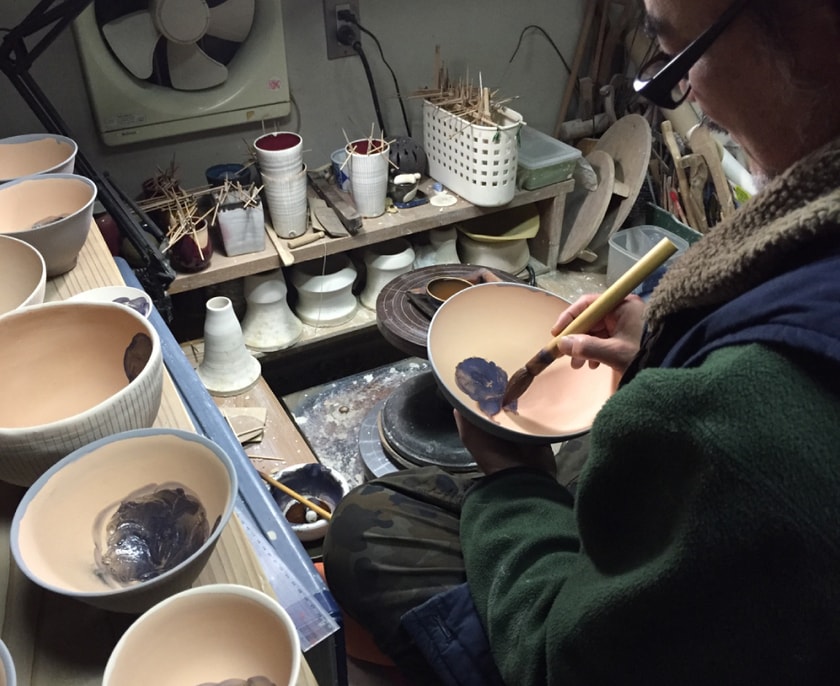 ---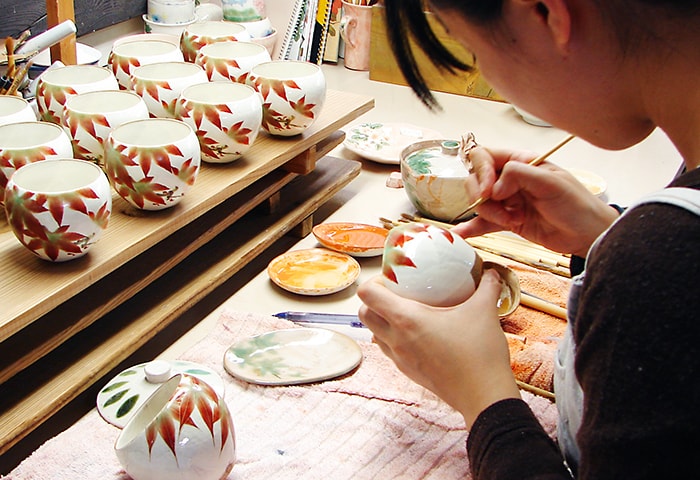 Touan is one of Kyoto's leading Kyo-ware and Kiyomizu-ware potteries,and has been working hard to develop its own glazes and materials.
The delicate and gorgeous colors,which make full use of the self-developed glazes,express the craftsmanship and warmth of hand-painting,and have been attracting fans,not only from Kyoto but from all over Japan.
In recent years,Touan have continued to evolve,not only with their famous painted pottery,but also with gorgeous crystal-glazed pottery and other pieces utilizing new materials.
---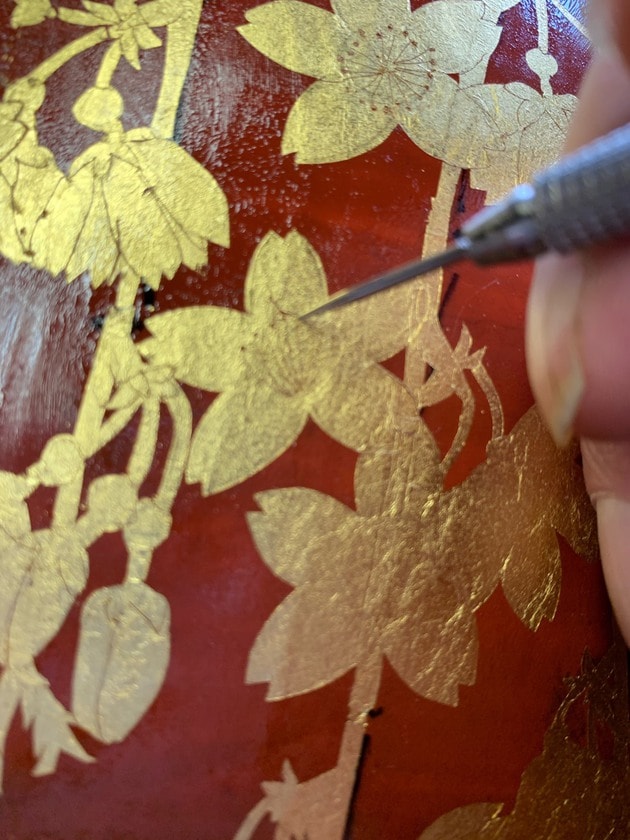 ---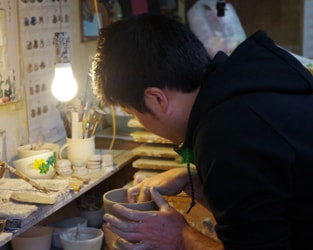 Jyosui Tougaen is a Kyo-ware and Kiyomizu-ware pottery that handles all the processes of pottery production from shaping to painting,with a focus on tea service sets and tableware.
Kato Kuniki,the current owner of Jyosui Tougaen,has traveled to the production center of Benjarong-ware,which is used by the Thai royal family,and has created new styles of tableware by combining Kyo-ware and Kiyomizu-ware techniques with those of Benjarong-ware. Created with the cooperation of Jyosui Tougaen,our product,Coffee Bigaku,is a high-quality coffee set featuring a combination of Miyake Design,with the delicate wheel-throwing and painting techniques of Kyo-ware and Kiyomizu-ware,and the gorgeous motifs of Benjarong-ware.
---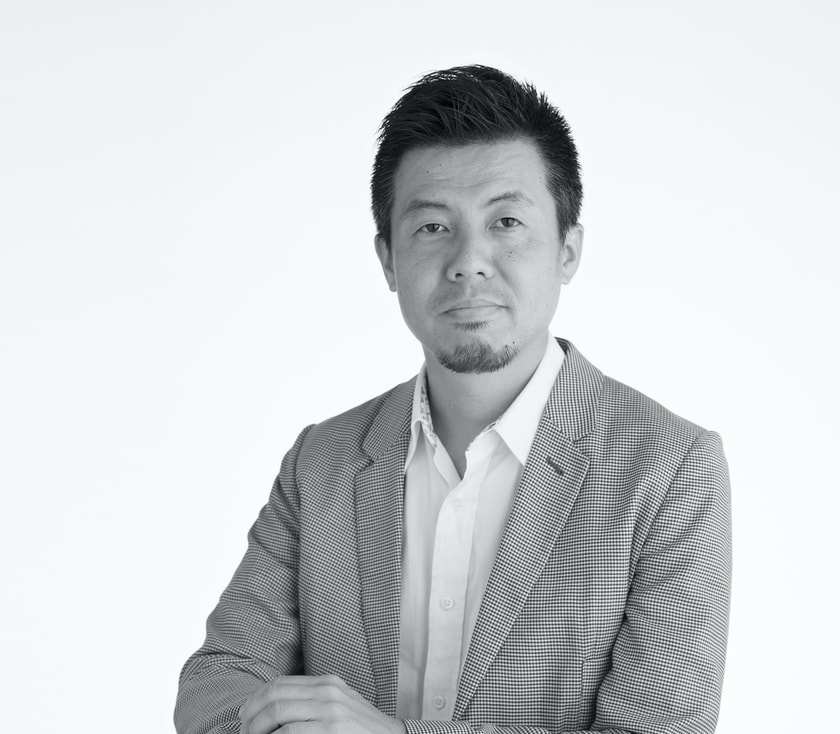 miyake design
Miyake Design
Miyake Kazushige
Born in Hyogo Prefecture in 1973. Moved to England after graduating from the Product Design Department of Tama Art University. Returned to Japan in 1999 after gaining experience at a local design office. After working at design offices in Japan,he established Miyake Design in 2005. Working with domestic and international companies,Miyake designs products with the perspective of "giving shape to value". These products range from electrical appliances,such as smartphones and kitchen appliances,to furniture,household goods,bicycles,and traditional industrial products.
Received many prizes including iF Design Award,Red Dot Design Award,Good Design Award,and so on. He has also been a judge for the Good Design Award,the Singapore Good Design Awards,and the iF Design Award.
---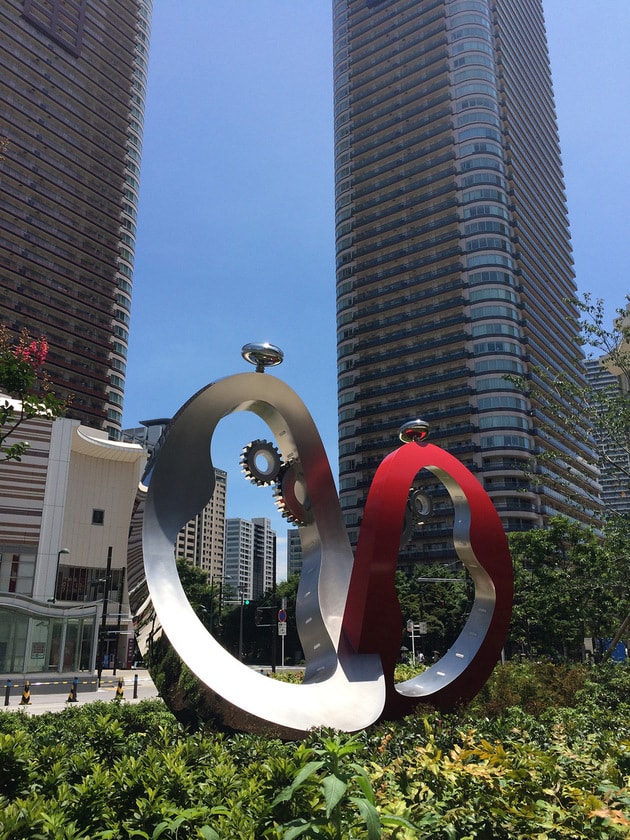 Suzuki Hisakazu:Artist &Designer Representative of Spazio Works. Graduated from Tama Art University,Faculty of Art and Design in 1982. Became an independent plastic artist and designer with Spazio Works in 1988. Currently,as an artist,he installs monuments and objects throughout the country,transcending the boundaries of design to include interior design,product design,environmental design,and spatial design. He works as an advisor for the local government's planning and design projects,and is currently working on a comprehensive branding design project that utilizes the traditional crafts,local products,and techniques that lie dormant in the region. The theme of his work is "nature and providence",the environment becomes his style and the products he creates take into account techniques and traditions,creating originality by exhibiting his mentality. In recent years,he has been actively developing materials using textiles,leather and washi paper,and is currently developing a range of products with "the moon" as their central theme.
---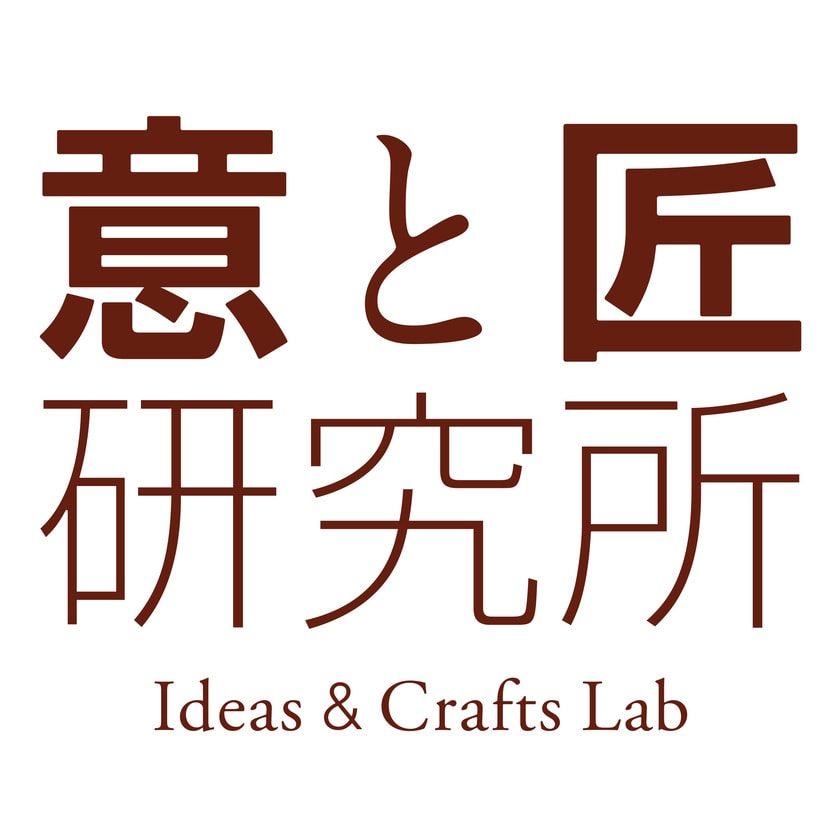 株式会社意と匠研究所
Ideas &Crafts Lab
Ideas &Crafts Lab is a company that helps solve problems and generate value through design. Shimokawa Kazuya,the company president,was previously the editor-in-chief of Nikkei Design,a magazine published by Nikkei Business Publications,Inc. and has made use of his experience and knowledge to assist in management,product and service development,education and enlightenment activities,government,municipalities,and public institutions. In addition,they are involved in the introduction and assignment of designers and other creators,writing and editing of articles,books,and catalogs,and public relations and advertising. In recent years,focus has been put into branding projects for small and medium-sized businesses and support for craft artists using crowdfunding and e-commerce.
---
Max Corporation,specializing in CG,color,and programming,was established in 1997.
It supports its clients,regardless of their industry,by utilizing the business capital of various partner companies to satisfy their needs. Since its establishment,the MAX Corporation has been promoting the centralized management of business by building business systems for each company,as well as an education department for universities,vocational schools and companies,dispatching lecturers and creating teaching materials. In recent years,it has been developing systems associated with website renewal,projects involving 3DCG,virtual exhibitions and so on.
The corporation has also worked with many people involved in the traditional culture of Kyoto,helping them plan,produce,and commercialize their projects.